The human rights organization "Man and Law" has been working for 15 years with the most sensitive area of law - the rights of the child. The issues of families and children in vulnerable situations are particularly difficult. Over the years, we have thoroughly studied their problems and needs and finally came to the conclusion that changes need to be promoted at the system level. After all, every case of violation of rights is covered by mistakes in the actions of state authorities and social services. At the same time, the society itself stigmatizes certain social groups, not accepting them as full citizens. This is why we initiated this project together with the German NGO Pro NGO! e.V. and experts from other Russian NGOs. We want to help reduce the level of violations of children's rights and create a strong network of social assistance for families and children by bringing together community members.
Who do we help?
Project "Different children - equal rights!" helps public organizations and initiative groups that work with families and children in vulnerable situations.
In the project, we pay special attention to organizations that support mothers who find themselves in a difficult life situation. In Russia, the main role in raising children often falls on the shoulders of women who are insufficiently protected. Women generally do not seek help and suffer domestic violence. This is due to the peculiarities of the mentality and economic dependence on men. At the same time, according to the statement of the Commissioner for children's rights under the President of the Russian Federation, in 2017, almost a third of Russian families have children raised by single mothers.

Children absorb the surrounding atmosphere: in the families, schools, kindergartens, streets. They are growing up citizens who are just beginning their life path, so it is important that children grow up in a benevolent, accepting society where they can develop as whole persons. NGOs and initiative groups can help form such a society. We have identified 6 key groups that need special help from social activists.
According to the Government of the Russian Federation, in 2019 about 51% of large families are below the poverty line.

"The main problem of large families, however, and small ones, too, is the lack of time and money. The most optimistic scenario: parents have time to work with their children, but do not have enough money to support them, or vice versa, the family has money, but there is no time, because parents work all the time. Not all parents have enough resources to provide high-quality education and nutrition for their children by modern standards. The modern world is not designed for large families. I would like our state to pay attention to large families. After all, the growth of well-off and educated youth in Russia is necessary for the state itself."

Sergey Mashaev, chairman of the public organization for the protection of the rights and legitimate interests of large families "Large Family" (Mari El Republic)
children from foster families

As of May 2020, more than 44,000 children are waiting for their family, according to the Federal data bank..

"Only 5% of orphaned children actually lost their blood parents, all the rest were sent to state institutions after suffering violence, abuse, and neglect of their needs in the family. Taking a child to the orphanage is an extreme measure of his/her life. Substitute parents should understand that their adopted child has suffered a serious injury at some stage in their life. Children in this category often lag behind their peers in psychophysical development, as well as adhere to negative behaviors. When we work with foster parents, we explain to them that they must understand the problems that their child has had to face, give them time and surround them with care and attention so that they can trust their new parents and adapt to life."

Takhir Mirdzhaparov, chairman of the Association of substitute families of Chuvashia, director of the Charity fund for support of orphaned children "Hope". (Republic of Chuvashia)
families raising children with disabilities and special needs

According to the Federal register of people with disabilities, in the fall of 2019, there were almost 700 thousand children with disabilities in Russia.

"Our organization is approached by parents who raise children with disabilities. It is very difficult to help children with mental disabilities (autism, intellectual disability). Such children are diagnosed only a few years after their parents first contact them. This means that the most important years of rehabilitation and treatment are being missed. Then it is almost impossible for such children to get into educational institutions, because there is no accessible environment where specially trained teachers work on special educational programs.

After adulthood, the most difficult part of life begins for children with mental disabilities: diagnoses are removed from them without explanation; there are no labor workshops, training apartments, or available assistance from social protection institutions. There are only psychoneurological boarding schools, but there are no proper conditions in which people with autism and other mental disorders can live comfortably. In Russia, there are specific examples of systematic assistance to people with mental disorders, but even there they were created due to the superhuman efforts of parents."

Aleхandra Alekseeva, head of the public organization "Child with future" (Republic of Mari El)
children in conflict with law

In 2019, the Ministry of Internal Affairs of Russia identified about 38,000 juvenile offenders.

"Children who are usually called "difficult" come to our center. We call them "misunderstood". These are guys who were not heard, who were not paid attention to, whose words and needs were not given any importance. They do not manage to establish relationships with their peers, parents, and teachers. This is the beginning of all childhood and adolescent problems, which then lead to aggression, communication difficulties, conflicts and deviant behavior. Adults are also not always ready for dialogue. They often perceive teenagers as confrontational and aggressive, although in reality they are trying to defend their personal boundaries and talk to adults on an equal footing. At the center, we teach children dialogue skills, give them tools to deal with negative emotions, and explain how to conduct non-violent communication with peers, parents, and teachers."

Svetlana Kozlova, head of the Charity fund of the target economic system of social protection "Protection" (Perm region)
families in difficult economic situations

According to a study by the NAFI Analytical center, about 50% of mothers who raise children alone are forced to take out loans regularly. In 2020, the unemployment rate in Russia increased due to the coronavirus pandemic. According to the Ministry of labor of Russia , the number of people left without work reached 1.6 million people.

"Unfortunately, we do not have a single standard of living in our country, and comprehensive measures to prevent poverty in the Russian Federation have not yet been developed. But now both society and the state are trying to rebuild algorithms for helping and supporting families. We need to work directly with the family, and not with the consequences - with social orphanhood. We need an intermediary - a social worker who will work directly with the crisis family and help them reach the appropriate level. Now the work of the guardianship authorities is reduced to the fact that parents who have faced financial, psychological, domestic and other difficulties are offered to give the child to an orphanage for a while. It is easy to take children from the family, but it is very difficult to return them. Placement of children in boarding schools should become unacceptable for society. We need to improve the skills of the majority of NGOs and foundations in Russia, because public officials do not have the skills and resources to solve strategic problems. We should work not only with legislation, but also with citizens. If we activate a civil resource, no child will be abandoned and forgotten."

Alexander Gezalov, head of the mentoring center, member of the Council of the Ministry of education of the Russian Federation on orphans and children left without care.
families where children live with HIV-positive parents

According to data of the Russian consumer protection agency Rospotrebnadzor for 2019, in 13 regions of Russia, more than 1% of residents are infected with the human immunodeficiency virus. In 2018, the center for fighting AIDS at Rospotrebnadzor estimatedthat there are more than 1 million people diagnosed with HIV in Russia.

"Women often come to our organization with questions about accepting a diagnosis and preventing HIV transmission during pregnancy. Sometimes women with HIV refuse therapy and do not give preventative drugs to children. There are many factors that influence this decision: social unadjustment of women; lack of knowledge and misconceptions that HIV infection does not exist; fear of facing discrimination at the doctor's office.

Information about state and public assistance is especially relevant for mothers with many children and single mothers. Consultants tell them about the working offices in the city with assistance and free services.

We strive to help women at the time of adoption of the diagnosis, so that in the event that the care of the baby will block all the entrances and exits, she could dial our phone number and say, "I feel bad, I'm tired, I don't want to take pills any more, I don't have anyone to leave a child." We help them find a way out of the emotional and social dead end."

Natalia Sukhova, project coordinator of the Association "E.V.A."(Saint Petersburg)
Our project is aimed at increasing the capacity of NGOs and initiative groups. We consider it important to develop and educate NGOs and provide them with legal support. A strong coalition of social activists is another step towards building a civil society where rights, freedoms and human dignity are recognized.
We want to create partner networks where public figures can actively interact with each other, with their target groups, authorities and the media community. It is important that NGOs and initiative groups, together with parent associations, openly declare their needs and seek necessary changes in legislation in the interests of children.
We strive to improve the competence of lawyers who work with children's issues, since not all human rights defenders work with this area of law.
We want to help shape the acceptance of families and children from vulnerable groups in society. Only in a society where there is no violence and bullying, a healthy person can grow up.
The project team provides educational and financial support to NGOs and initiative groups, and helps them form partner networks. Lawyers advise families on various legal issues.
Legal education and consultation
Our lawyers provide advice on the protection of children's rights and the interests of families for parents, representatives of NGOs and lawyers who work with children's rights. Moreover, we are preparing regional educational trainings for lawyers on the protection of children's rights.
To contact us for legal assistance, you can:
fill in an online consultation form on our website
SUBMIT
contact our lawyer Dmitry Yalikov directly:
Mini-grant call for proposals for NGOs and initiative groups
We help NGOs and initiative groups implement their ideas: we initiate a call for proposals for projects to protect children's rights, as a result of which at least 3 interregional and 5 regional initiatives will receive financial support. The call for proposals is designed for social workers from the Volga and North-Western Federal districts.
Work with government agencies
To establish interaction with local authorities, the project team helps to create dialogue platforms and hold social service fairs among educational institutions, rehabilitation centers, social services, etc.
Association of NGOs
We plan to hold interregional conferences where public organizations from different regions will be able to exchange experience, improve their competencies and jointly create innovative projects by joining in coalitions.
International exchange of experience
The project team will organize a study tour to Germany to exchange experience with European NGOs that support families and children. The problems of families and children are international in nature, so it is important to adopt the best practices of colleagues, share your own ones and apply best practices in your regions.
Media education
For journalists and bloggers, we will hold a series of trainings and a competition for the best media project, so that they can study the problem and form a benevolent attitude of society towards vulnerable groups.
The project has been created to help public organizations and initiative groups from the Volga and North-Western Federal districts. If you are from another region, please contact us by email ravprava@gmail.com, we will consider the possibility of your participation in the project activities on an individual basis.
Here you will find up-to-date information about project events
The project team develops educational materials that will be useful to anyone who wants to learn more about children's rights and the specifics of the work with vulnerable groups.
Project team
Lawyers, psychologists, public and social workers work on the project. They all have experience in the field of protection of children's rights.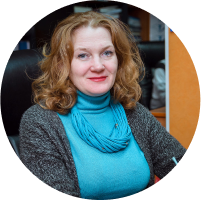 Irina Protasova
project coordinator, lawyer, chairwoman of the organization "Man and Law", 15 years of work in the field of children's rights protection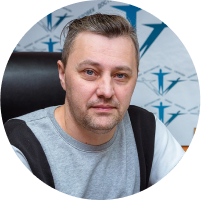 Sergei Poduzov
expert on international law, lawyer, co-chairman of the organization "Man and Law", international expert of the UN development program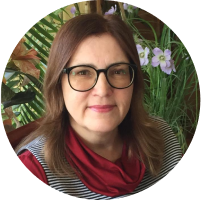 Victoria Osipenko
expert on the institutional development of NGOs, head of the public organization "YULA" (Kaliningrad), worked at the UN Children's Fund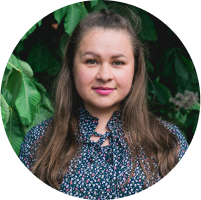 Olga Vasileva
assistant project coordinator, project manager of the organization "Man and Law", secretary of the Association for family and childhood support (Mari El Republic)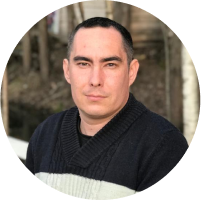 Dmitry Yalikov
project lawyer, lawyer of the organizations "Man and Law" and "Large family", worked in the "Committee against torture"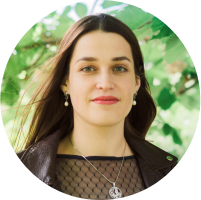 Ekaterina Romanova
project accountant, accountant of the organization "Man and Law"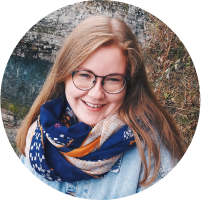 Yulia Ozhiganova
project press secretary, press secretary of the organization "Man and Law"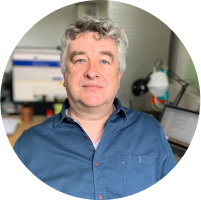 Hans Born
international project coordinator, chairman of Pro NGO! e.V. (Cologne)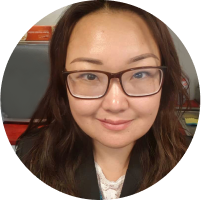 Begaiym Sharsheeva
international expert on small grants management, coordinator of Pro NGO! e.V. projects in the CIS countries
Project "Different children - equal rights!" is co-financed by the European Union and implemented by the human rights organization "Man and Law" in partnership with the non-profit organization Pro NGO! e.V. (Germany) , as well as experts from NGOs in various regions of Russia.
co-financed by
the European Union
This web page has been prepared with the financial support of the European Union. Its content is the responsibility of the human rights organization "Man and Law" and does not reflect the views of the European Union.